SUPERDEALS:
WE OFFER SUPERDEALS TO MANY DESTINATIONS!!
Denmark
Free
Germany
Free
Hungary
Free
Poland
Free
South Korea
Free
Click here to view all our rates
Stay in touch and sign up for our free newsletter to get the latest news and info directly in your mailbox.
Features
Nonoh came up with several clever features to make it even easier to call your friends and family, meet new people, get an answer to your questions and to manage your calls.
Check them out by clicking the more info buttons.
The Nonoh site also offers various interesting features:
If your new to Nonoh, click here to download our software and create a username.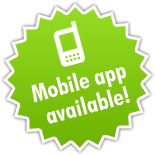 Nonoh works!
HOW DOES IT WORK?
Type in your phone number
Type in your friends phone number
Click "CALL"
Your phone will ring -
pick up -
start talking!
---
Having trouble?
Click here to get help