SUPERDEALS:
WE OFFER SUPERDEALS TO MANY DESTINATIONS!!
Czech Republic
Free
Denmark
Free
Germany
Free
Hungary
Free
Poland
Free
Switzerland
Free
Nonoh on your mobile: MobileVOIP App
Download the MobileVOIP app:

MobileVOIP is a free application which enables you to use Nonoh on your mobile phone! Download MobileVOIP and log in with your Nonoh username. You can now use your regular Nonoh credit for calls from your Mobile Device!
Choose your mobile device:
Can't access Android Market , iTunes ?
Download the MobileVOIP file here.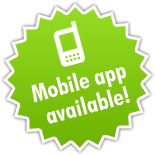 Nonoh works!
HOW DOES IT WORK?
Type in your phone number
Type in your friends phone number
Click "CALL"
Your phone will ring -
pick up -
start talking!
---
Having trouble?
Click here to get help