SUPERDEALS:
WE OFFER SUPERDEALS TO MANY DESTINATIONS!!
Australia
Free
Canada
Free
Denmark
Free
Hungary
Free
Portugal
Free
Spain
Free
Click here to view all our rates
Stay in touch and sign up for our free newsletter to get the latest news and info directly in your mailbox.
Download the free Nonoh

Get Nonoh on your computer!
Have another OS like Linux or just want to create an account?
Use our websignup.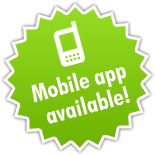 Nonoh works!
HOW DOES IT WORK?
Type in your phone number
Type in your friends phone number
Click "CALL"
Your phone will ring -
pick up -
start talking!
---
Having trouble?
Click here to get help