SUPERDEALS:
WE OFFER SUPERDEALS TO MANY DESTINATIONS!!
Australia
Free
Canada (mobile)
Free
Estonia
Free
France
Free
Norway
Free
Spain
Free
About Us
Nonoh is a service from DELLMONT SARL
Disclaimer: DELLMONT SARL does not take responsibility, or endorses the content of external hyperlinks on this site.
Nonoh's Credit Card payments will appear as DELLMONT on your bank or card statement.
DELLMONT Sarl
3a, Val Sainte Croix
L-1371 Luxembourg
Luxembourg

Commercial Register of the Local Court: Luxembourg.
Registered under number: B 143921.
VAT registration number: LU23015703.

For (payment) inquiries, please go to our Help section.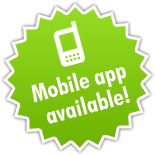 Nonoh works!
HOW DOES IT WORK?
Type in your phone number
Type in your friends phone number
Click "CALL"
Your phone will ring -
pick up -
start talking!
---
Having trouble?
Click here to get help