SUPERDEALS:
WE OFFER SUPERDEALS TO MANY DESTINATIONS!!
Australia
Free
Brazil
Free
Hungary
Free
Ireland
Free
Japan
Free
Portugal
Free
Spain
Free
Nonoh Websignup
Sign up here to start using Nonoh! Just fill out the form below to create a username and password.
Cookies are disabled
Your browser has cookies disabled. Make sure your cookies are enabled and try again.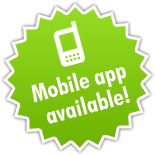 Nonoh works!
HOW DOES IT WORK?
Type in your phone number
Type in your friends phone number
Click "CALL"
Your phone will ring -
pick up -
start talking!
---
Having trouble?
Click here to get help