SUPERDEALS:
WE OFFER SUPERDEALS TO MANY DESTINATIONS!!
Australia
Free
Denmark
Free
Ireland
Free
Slovak Republic
Free
Forgot Your Password
Enter your email address and user name and type the characters you see in the picture below. (This is used to authenticate your account and helps us prevent automated programs from gaining unauthorised access).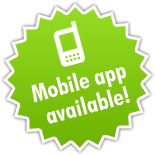 Nonoh works!
HOW DOES IT WORK?
Type in your phone number
Type in your friends phone number
Click "CALL"
Your phone will ring -
pick up -
start talking!
---
Having trouble?
Click here to get help