SUPERDEALS:
WE OFFER SUPERDEALS TO MANY DESTINATIONS!!
Argentina
Free
China (mobile)
Free
Norway
Free
Romania
Free
Spain
Free
United States (mobile)
Free
Nonoh client for Windows
Nonoh offers a simple tool for Windows to make cheap phone calls.
Download the installation file
Double click the file you just downloaded
Install the client and create an account
Enjoy cheap and free phone calls.
Download Windows Client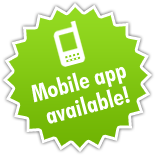 Nonoh works!
HOW DOES IT WORK?
Type in your phone number
Type in your friends phone number
Click "CALL"
Your phone will ring -
pick up -
start talking!
---
Having trouble?
Click here to get help