SUPERDEALS:
WE OFFER SUPERDEALS TO MANY DESTINATIONS!!
Estonia
Free
Malaysia
Free
Portugal
Free
South Korea
Free
United Kingdom
Free
Rates
With Nonoh you can call and sms anywhere in the world at the lowest rates possible. And best of all, you can call several popular destinations for FREE*!
Rates are charged in Eurocents per minute and calls are rounded up to next minute. All rights reserved. Rates are subjected to change without notice.
Nonoh is for retail purposes only
If you want to create your own voip label, click here
If you want to buy A-Z wholesale termination, click here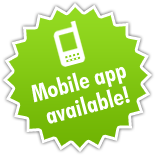 Nonoh works!
HOW DOES IT WORK?
Type in your phone number
Type in your friends phone number
Click "CALL"
Your phone will ring -
pick up -
start talking!
---
Having trouble?
Click here to get help