SUPERDEALS:
WE OFFER SUPERDEALS TO MANY DESTINATIONS!!
Australia
Free
Denmark
Free
Hong kong
Free
Ireland
Free
Norway
Free
Romania
Free
Spain
Free
Click here to view all our rates
Stay in touch and sign up for our free newsletter to get the latest news and info directly in your mailbox.
Cheap calls to Uzbekistan at only 5ct/min!
Sign up now and start saving money today:
Cheap calls to Uzbekistan. Use Nonoh to save money on all your calls to landlines or mobile phones in Uzbekistan.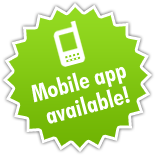 Nonoh works!
HOW DOES IT WORK?
Type in your phone number
Type in your friends phone number
Click "CALL"
Your phone will ring -
pick up -
start talking!
---
Having trouble?
Click here to get help